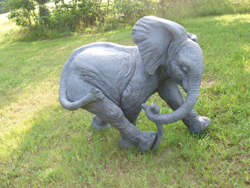 "Ely"
copyright 2000 Meg White
Silicon Bronze
48"H x 54"L x 36"W
$20,000.00 includes crate and shipping within cont. U.S.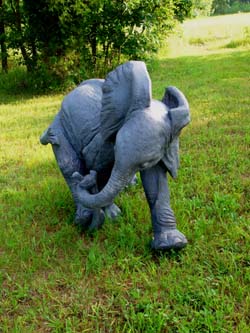 These Images are multiple views of a life-size baby elephant "Ely" playing with a stick. This is the #4 of a limited edition of 6. The #2 casting is in the collection of the Louisville zoo.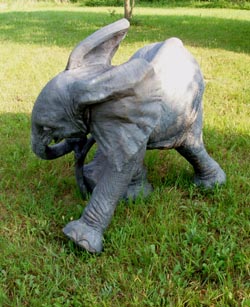 Meg was inpired to create this sculpture after reading Cynthia Moss' book "Echo of the Elephants". The book chronicles her experience with the wild elephants of Ambuseli Park in Africa.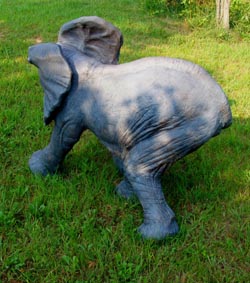 "Ely" was the newborn calf of the matriarch that was born with a deformity that kept the calf from standing on its fully stretched legs. After a long hard effort, the calf was able to stretch out and use its legs.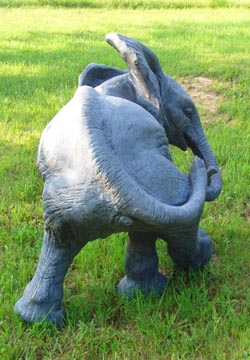 This sculpture shows the calf at play after overcoming its difficulties.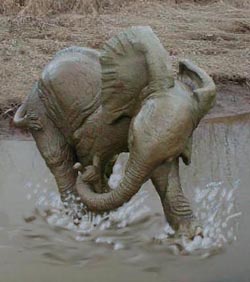 This image shows a computer generated version of how the artist envisions the sculpture to be used as a fountain. This will create the illusion of a splashing baby elephant at play.