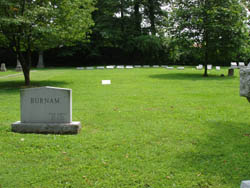 In Cave Hill Cemetary, there are over 200 unmarked graves of children. Children who had been brought to Home of the Innocents over 100 years ago. For all these years their graves have been unmarked, but now, their lives, however short, will be recognized.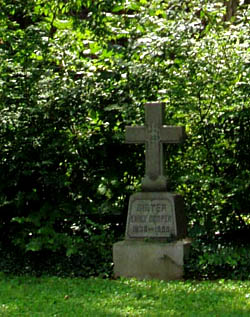 This small monument in Cave Hill Cemetary marks the grave of Sister Emily Cooper, an episcopal nun who spent her life caring for these and other abandoned children. Her years of work have been largely unknown, but soon, she will have a monument which will acknowledge her work.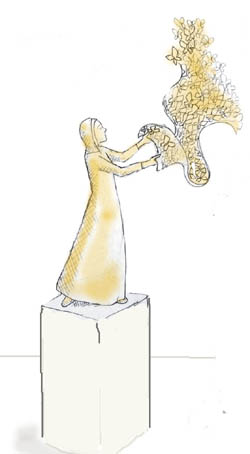 This is a sketch for the children's monument. It is representative of Sister Emily Cooper, shaking out a blanket. Upon the blanket (which symbolizes Sister Emily Coopers love and care)are the patterns of the butterflies(which represent the children). At the end of the blanket, the butterflies become become real and they fly away (which represents their spiritual release).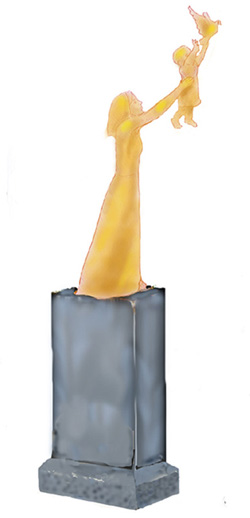 This sketch represents the Sister Emily Coopers work in providing a nurturing place for these children as well as
providing them with spiritual enlightenment.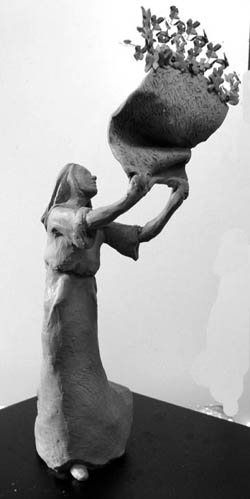 This is a simple clay model for the children's monument.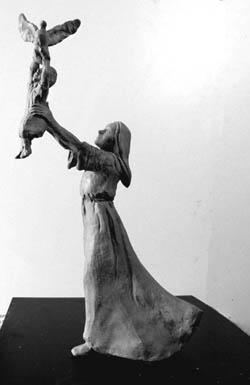 This is a simple clay model of Sister Emily Coopers monument.